Familias de Larsen: Únase a nosotros hoy 3/15 a las 8:30 a.m. para dar su opinión al distrito sobre lo que necesitamos para continuar satisfaciendo las necesidades educativas de sus hijos mediante una encuesta rápida (Encuesta LCAP). Luego, quédese en nuestro seminario de 9 a.m. sobre "Control de enfermedades crónicas" en la biblioteca. Esperamos verlos a todos. Se servirá café y pan.

Larsen Families- Join us today 3/15 at 8:30 a.m. to give input to the district on what we need to continue meeting your child's educational needs by taking a quick survey (LCAP Survey). Then stay for our 9 a.m. seminar on "Taking Control, Chronic Diseases" in the library. We hope to see you all. Coffee and bread will be served.

Familias de Larsen, acompáñenos el martes 3/12 a nuestro Proyecto de padres el tema será" Influyendo amorosamente como soluciones de padres" de 8:30-10:30am en el salón 13A

Estimados padres, les queremos recordar de que las clases de zumba comienzan el dia de hoy de 6-7 de la tarde. Clases de zumba son solo para adultos ya que NO se proveera cuidado de ninos. Las clases seran cada lunes y miercoles de 6-7 de la tarde en la cafeteria de la escuela Larsen. Las clases de zumba son gratis para cada adulto que asista. Espero y nos pueda acompanar a la clase de zumba esta tarde. Muchisimas gracias. 

Larsen Parents- we would like to remind you that today Zumba classes will start at Larsen from 6-7p.m. These classes are for adults ONLY and childcare will not be provided. Classes will be every Monday and Wednesday in the school's cafeteria. Classes are Free for any adult attending. Thank you and we hope you can make it to our Zumba class tonight."

Larsen Families- we have a meeting at 9 am today on chronic diseases and their prevention. Join us in the library.

Familias de Larsen- un recordatorio a las 9 hay una junta de padres sobre información de enfermedades crónicas y prevención. En la biblioteca

Vengan hoy a nuestra casa abierta- Cena de PTA 5 a las 6 PM Feria de salud 5 - 7:30 PM Reunión de PTA de 6 a 6:15 PM Concierto de la Banda de Larsen de 6:15 - 6:30 PM Visita a los salones 6:30 a 7:30 PM

Larsen Families- Join us tonight for Open House- PTA Dinner 5 - 6 PM Health Fair 5 - 7:30 PM PTA Meeting 6 - 6:15 PM Larsen Band Concert 6:15 - 6:30 PM Classroom Visits 6:30 - 7:30 PM

Larsen: come to school this Friday March 8th for Open Campus from 7:45-8:15. From 8:15-8:45 the Cat in the Hat will be reading to parents in the library. From 9-11:30 we will have a parent workshop provided by our counselor in the library. Wear your pajamas that day!

Larsen: vengan a nuestra escuela este viernes 8 de marzo para celebrar Dr. Seuss! Escuela abierta de 7:45-8:15. De 8:15-8:35 el gato del sombrero les leerá a los padres en la biblioteca y luego les va a leer a los estudiantes! De 9-11:30 tendremos un taller de padres en la biblioteca con nuestra consejera. Vengan en sus piyamas ese día!

Larsen: picture day is next Thursday, March 7th! Larsen: el día de fotos de primavera será el próximo jueves, 7 de marzo !!

Larsen families- A little reminder that we will have an orientation meeting this Fri. 3/1 at 5 p.m. and we will be registering NEW students until 7 p.m. Please join us if you will have a child that will be entering kinder this next school year.

Larsen: check this out! Larsen: miren esto !!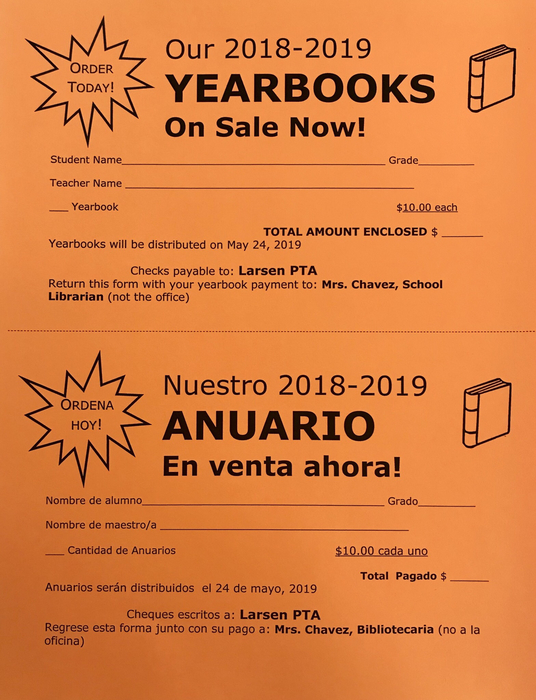 Larsen: please make sure your student wears warm clothes today. It is very cold! Larsen: por favor aseguren que sus hijos traigan ropa cómoda. El clima es muy frío!

@larsenschool we celebrate the Chinese New Year ! En la escuela Larsen celebramos el Año Nuevo chino !!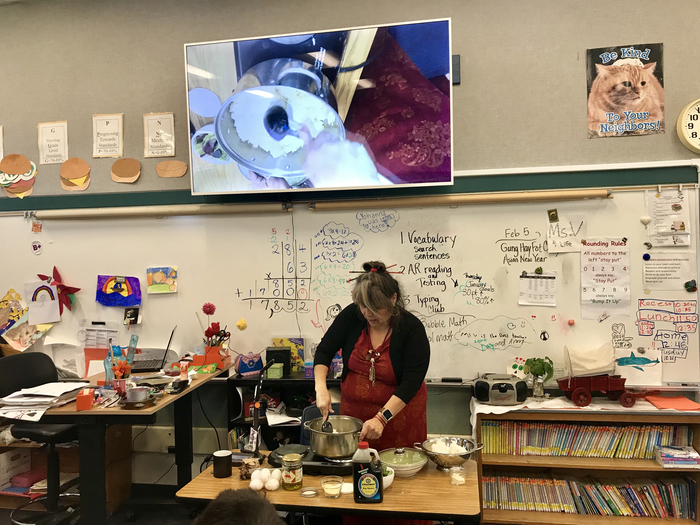 LARSEN: Good morning ! School IS in session today! Please travel with care in the rain and be respectful during drop off and pick up !! LARSEN: Buenos días. Hoy SI hay clases Hoy. Por favor vengan con cuidado y sean respetuosos cuando dejen y recojan a sus hijos! Tengan mucho cuidado!!!

We have AMAZING teachers @larsenelementaryschool. #hesdpride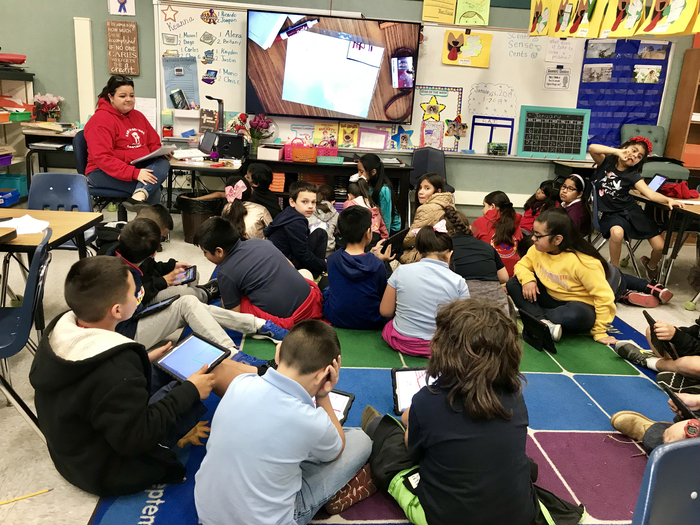 2nd grade P.E. With Ms. Mahoney-Ernest.