News
Hey there, Pelicans! Here's the Walk & Ride to School Challenge Video, edited by our own Ella from Student Council! Enjoy!
Distribution #2 Schedule Week of 10/26/20 - 10/30/20 Please come by the cafeteria between 8:30 a.m. - 11 a.m. to pick up your child's additional math supplies and...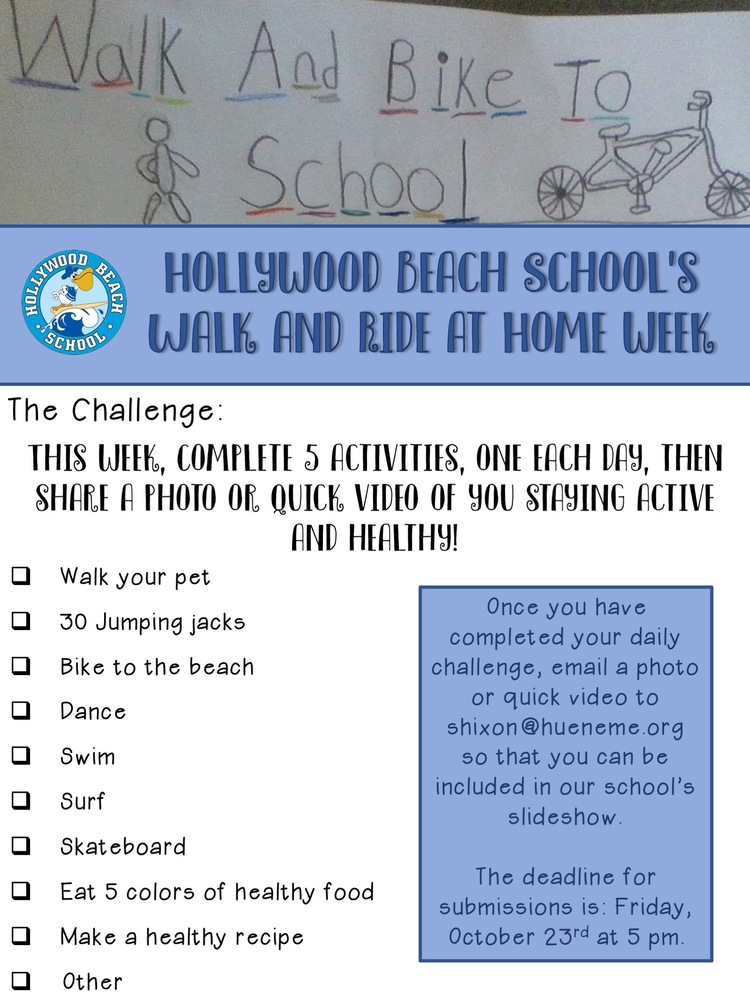 Remember Walk & Ride to School Week? Student Council has reinvented it: Happy Walk & Bike at Home Week! From the flyer, can you choose a different active or healthy...
SEE ALL NEWS