News
Check out this week's edition of the Green JHS Weekly Bulletin: Hornet Hive Updates by clicking this link. Past Editions September 8, 2020 September 21, 2020 September...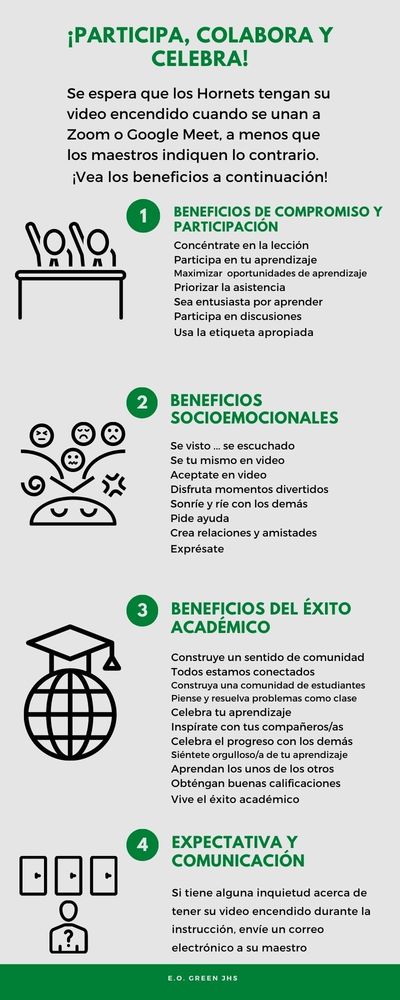 !Participa, Colabora, y Celebra!
All Hornets are expected to have their cameras on during synchronous learning when joining a Zoom or Google Meet unless teachers indicate otherwise. Check out the...
SEE ALL NEWS